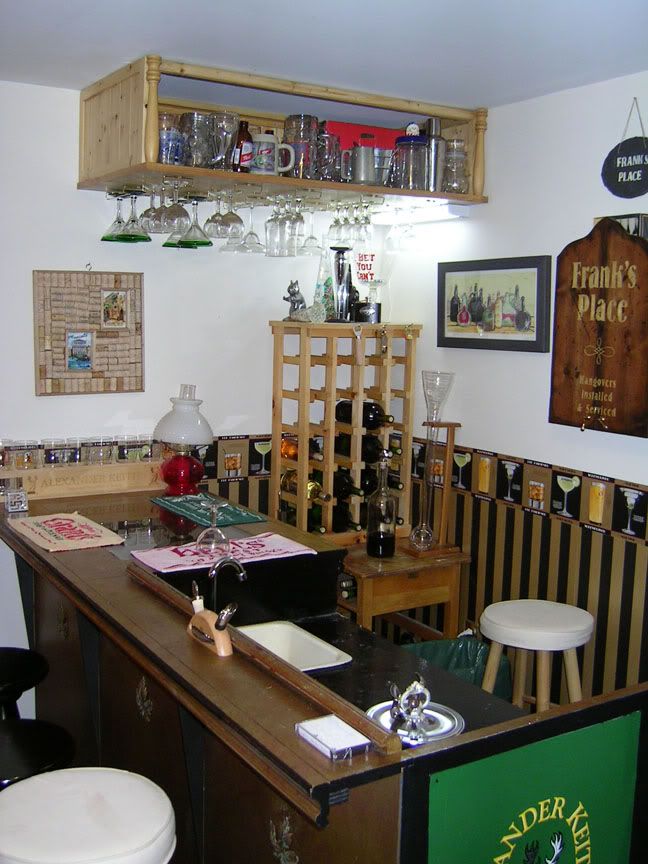 This has been an ongoing project for a long time now. Years ago, my dad was in some store that was going out of business, and ended up buying the front counter and making a bar out of it. It's a full wet bar with fridge. I usually bartend their Christmas parties from behind it.
(Needless to say, it was the inspiration for
my
bar.)
Anyhow, he just built the rack you see hanging over the bar, so I figured I'd show it off. Only thing the place needs now is a stripper pole.